Monica
Hoping to Adopt
(Texas)
Letter
Before We Begin
---
They may not have my eyes, they may not have my smile, but they will have all my heart
---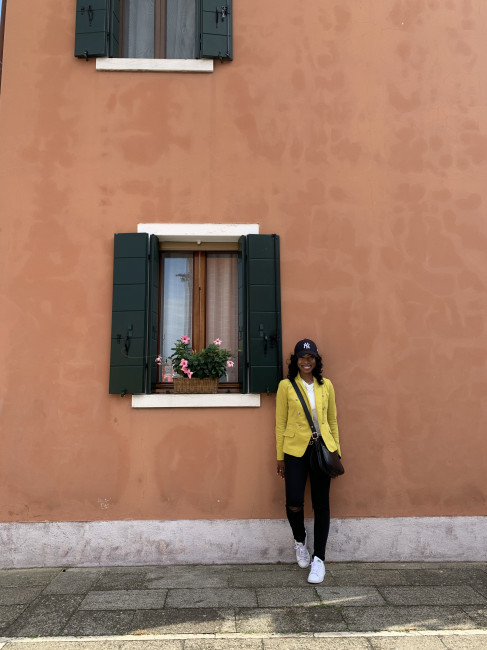 Exploring Venice
A mother's love for her child is nurturing, patient, kind, protective, forgiving, and lifelong. Your ability to put those feelings aside for the better of your child is the most amazing sacrifice and act of kindness, love, and protection that I could ever know. I commend you for your courage and for the incredible sacrifice that you are embarking on out of truly unconditional love. If chosen to be your child's adoptive parent, I vow to embrace them with an abundance of love and support for their eternal life. I promise to demonstrate an unconditional love that will comfort and cradle their hearts and spirit. My commitment to you is to protect, guide, and love them with my entire heart and to ensure that they know that God loves them even more. My family and friends are ready to embrace this bundle of joy into our lives; and to build a lifelong bond while making memories to last a lifetime. Thank you for considering me to be your child's adoptive parent and to embrace the blessing that I have prayed for.
My Story
---
My heart is overwhelmed with joy and excitement just imagining bringing this miracle of life into my home.
---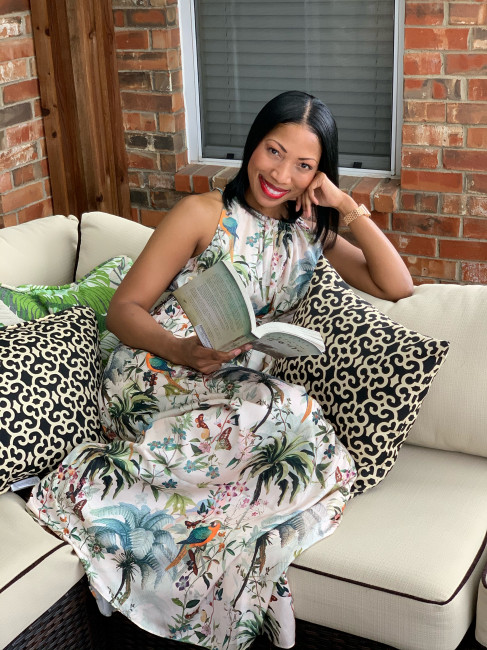 Reading on my porch
My mom reminds me often that when I was just four years old, I told her stories about the children I would have when I became an adult. As the years passed, and I still did not have children, the desire to be a mother never left. My passion to give back, coupled with wanting to be a mother, led me to consider adoption. I knew whether I had my own biological children or adopted, I would be their mother and they would be my children. After thorough research and steadfast prayers, I realized that adopting a child was the answer to the desires of my heart. Although it was not in the way that I imagined at four years old, it is absolutely the very best decision in growing my family. It became very clear to me that family is not defined by our genes, but rather is built and maintained through love and a connection that can never be broken. This addition to my family will be a dream come true and my heart is overwhelmed with joy and excitement just imagining bringing this miracle of life into my home.
About Me
---
I believe that volunteer work is one of the most impactful ways to show love and kindness to another individual.
---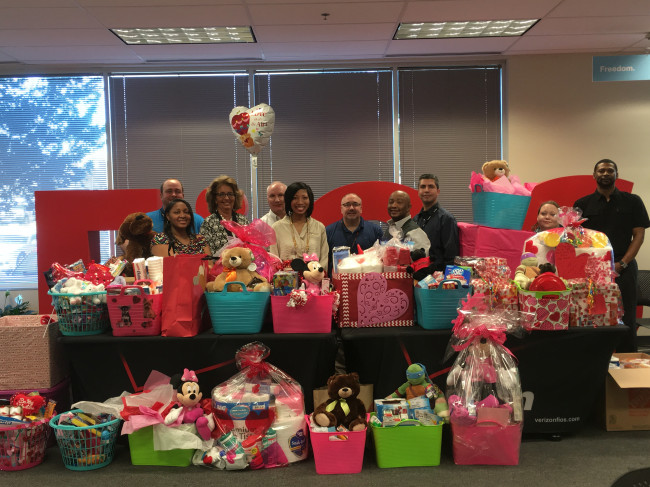 Volunteering
Coming from a very close family with two siblings, I was blessed and surrounded by love, laughter and support. I cherish my quality family time, as the bond and memories are the core of who I am. The holidays are my favorite time of the year because it's a time for me to connect and be surrounded by those who I love and cherish. As my immediate and extended family has grown, it's a time to get caught up on each other's lives, celebrate in all of the great things that are happening, and welcome new additions to the family. The holidays are full of family traditions, laughter, good food, and good times! My favorite holiday is Thanksgiving. Not only is it a time to connect and come together, but it's also a time to reflect on everything that we have to be thankful for. I look forward to catching up with friends, and one of our favorite gathering times is on the weekend over brunch. I love going to the movies, the museum, football games (go Dallas Cowboys!), reading a good book, and walks in the park. I also like to write poetry and short stories and have the goal of publishing my own book someday. One of my favorite hobbies is traveling and seeing different parts of the world. My most memorable adventure was traveling to Italy. It's definitely a place that I will return to and I hope to take my very own little girl or boy with me someday. I am a Christian and accepted God in my life at an early age. Having very supportive and loving parents, in addition to being grounded in my Christian beliefs has been the guiding force in my life through my actions, decisions, and my daily walk. I have a passion for volunteer work and giving back to the community. I have participated in a number of different volunteer activities such as mentoring teenage girls at the local detention center, conducting bible study and providing support at domestic violence shelters, as well as volunteering at food banks, the Ronald McDonald House and the Scottish Rite Hospital. I believe that volunteer work is one of the most impactful ways to show love and kindness to another individual. I plan to expose my son or daughter to volunteer work at an early age as I understand that volunteering can increase self-confidence, provide a natural sense of accomplishment through the impact you are making on the community and can also provide a sense of pride and identity. I'm an advocate of receiving a higher education. My ambition and desire to strive for personal advancement has given me the belief that you should always put your best foot forward and the ceiling is only the one that you create for yourself. There is no limit to what your potential can achieve and that is what I will instill in my child. I have been blessed with being exposed to positive experiences as a child and as an adult from the way that I was raised, the education that I received, the extracurricular activities that I participated in such as dance and piano, volunteer work, and a dynamic career in the healthcare industry. I will strive to pass down the same values, integrity, and principles to my son or daughter that have been instilled in me.
My Adventures
---
What I loved the most about the places I have visited was the culture, history, the beauty of the nature and architecture, and of course the food.
---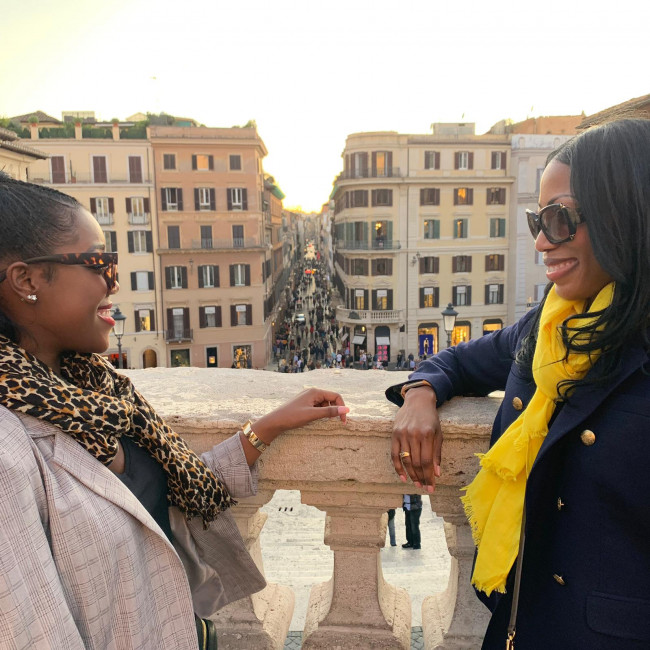 Exploring Rome with my niece
I have a passion for travel. I love to revisit some of my favorite locations, however, my goal is to fill up my passport with as many places as I can by seeing the world. I travel with friends and family and most recently I took my niece to Italy for her graduation gift from college. It was quite the adventure where we traveled to a different destination every 3 days. When I travel, I try to experience as much as I can while I'm there. My motto is "sleeping is for home, adventure is for traveling", unless you are at the beach, which is also one of my favorite places to be. My favorite domestic destinations have been Hawaii, California and New Orleans. Some of my favorite international destinations have been Jamaica, Dominican Republic, Bahamas, and Italy. What I loved the most about these destinations was the culture, history, the beauty of the nature and architecture, and of course the food. Next on the list is Greece! I hope for my child to experience traveling the world as I have, learning new cultures and appreciating God's workmanship in the beauty of nature.